The Grampian Club has an experienced and enthusiastic climbing section that meets throughout the year and is always keen to welcome new recruits, from complete novices to experienced "Trad" climbers.
Over the winter we meet regularly at Avertical World to keep fitness up and prepare for the coming season. It is possible to become athletically very strong in a short space of time from regularly climbing indoors, but then to under-estimate the difficulties and hazards when venturing outside. Placing appropriate secure protection on lead is a different game to clipping bolts in a gym. Then there are the many varieties of rock which require different climbing techniques.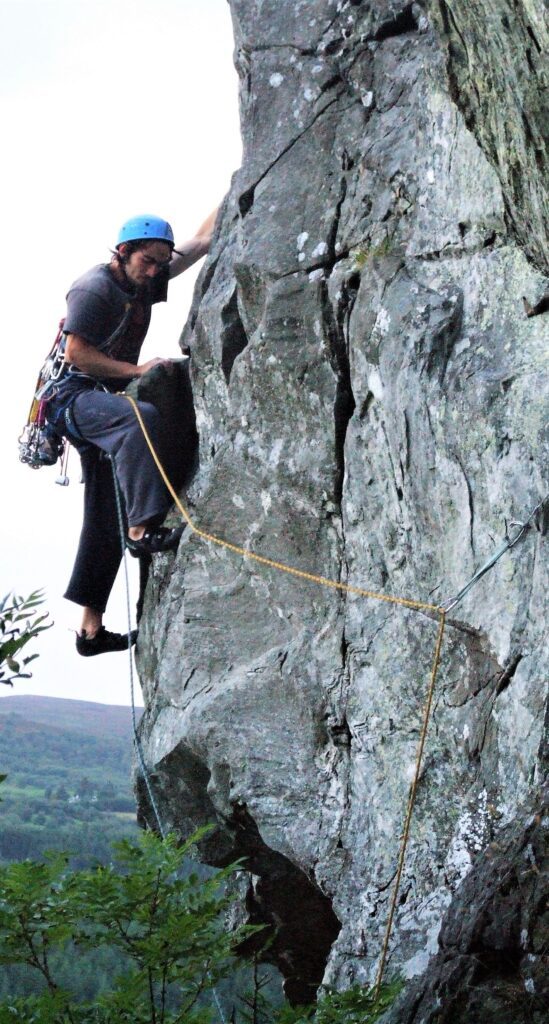 It is with this in mind that the first outdoor ventures are often to Kirriemuir. This is a bolted venue on sandstone whose friction properties are probably nearest to the indoor climbing holds. From the relatively good friction of Kirriemuir sandstone we move on to the schist at Dunkeld. Not only does schist have poorer friction, but the well-travelled easier routes can be polished making them very slippery. Learning to place gear and what will work either as a hand hold or foot hold takes time and confidence, but with confidence more rock can be visited: Glen Clova, Limekilns, ….